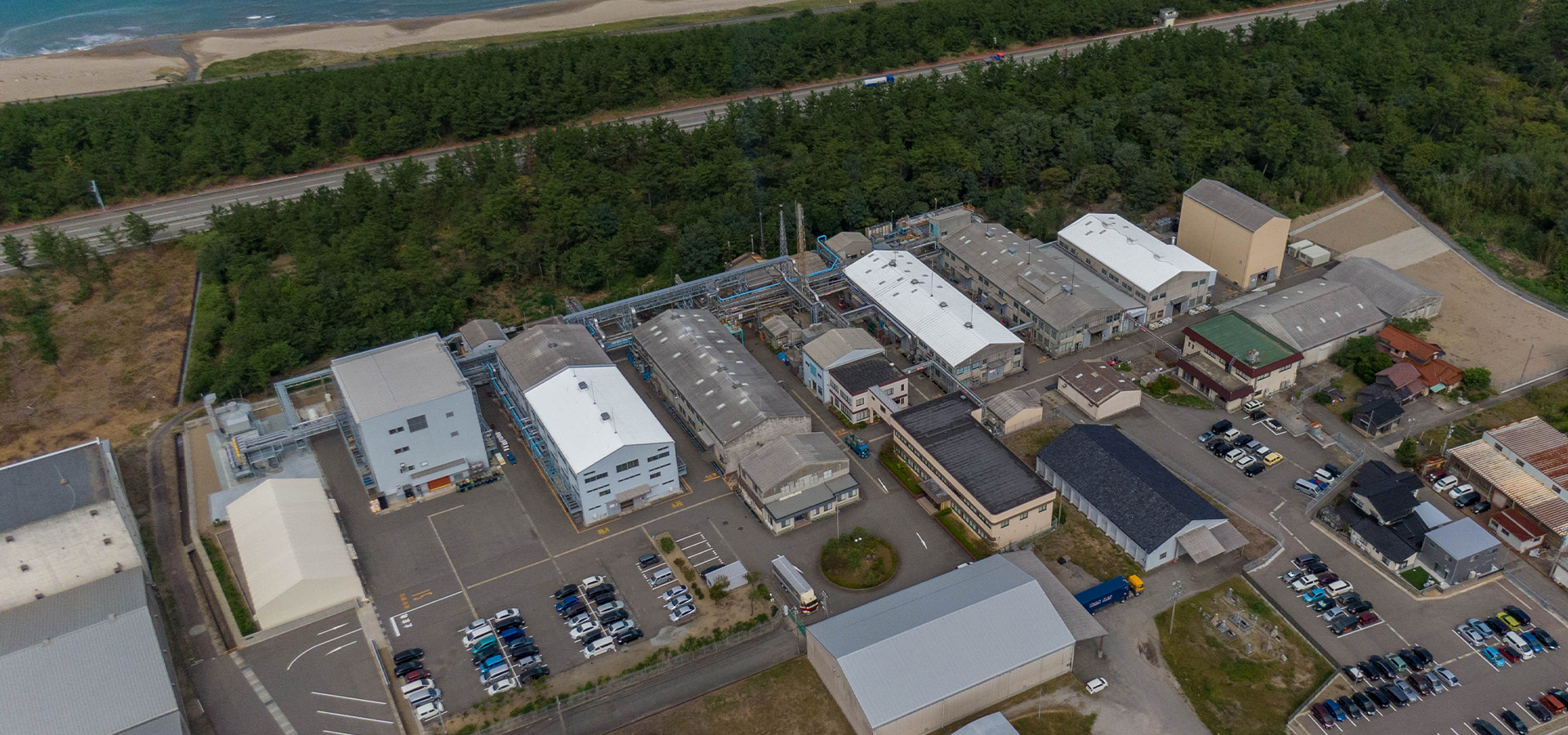 outline_header3
Corporate Philosophy
Company Profile
Corporate Philosophy
Company Profile
Corporate Philosophy
Company Profile
Our company are in search of the limitless future of chemistry to expand the company's business and improve our staff's living environments by matching customer's needs and our seeds.
Organize the technical group consisting of the best members and ceaselessly performs research and development.
Love the work and create good atmosphere at the workplace.
Serve the community through the training of the employees based on the principle that the success of the business is directly linked to the improvement of the employees living environment.
To look for the limitless future of polymer… We keep thinking and trying.
Company name

Negami Chemical Industrial Co., Ltd.

Address

Head office
Ro22, Dorin-machi, Nomi-city, Ishikawa prefecture
Zip code/929-0125  
Tel/+81-761-55-3121
Fax/+81-761-55-4412

Fukui factory
Technoport. 3-7-5,Kawashiri-cho,Fukui-city,Fukui prefecture
Zip code/910-3138
Tel/+81-776-85-1123
Fax/+81-776-85-0412

Tokyo office
7F Alcadia Bldg. 1-12-3,Kanda-Suda-cho, Chiyoda-ku,Tokyo
Zip code/101-0041
Tel/+81-3-3257-4061
Fax/+81-3-3257-3243

Establishment

July 7, 1972

Capital

80 Million JPY

Management

| | |
| --- | --- |
| President | Takeshi Nishita |
| Executive Managing Director | Kohei Yamada |
| Managing Director | Yoshihide Yamazawa |
| Director | Keiko Nishita |
| Director | Kensuke Nakamura |

Major stock holder

KOMATSU MATERE Co.,Ltd.
Negami employee stock ownership
SHIN-NAKAMURA CHEMICAL Co., Ltd.

Our banks

Hokkoku Bank Komatsu Branch

Accounting term

September

Number of employees

127 workers(AS of December.2023)

Factory outline

(Head office)
Factory area 37,956㎡
Total floor space of buildings 13,671㎡

(Fukui Factory)
Factory area 30,872㎡
Total floor space of buildings 2,337㎡

History of turnover

43th period 5,766 million yen
44th period 5,106 million yen
45th period 4,986 million yen
46th period 5,693 million yen
47th period 5,926 million yen
48th period 5,296 million yen
49th period 5,119 million yen
50th period 6,175 million yen
51th period 6,333 million yen
52th period 5,786 million yen

Others

Certified to ISO9001 (2004/10/01)
Certified to ISO14001 (2005/10/07)